News > Alimentek 2022 Packing Expo
Alimentek 2022 Packing Expo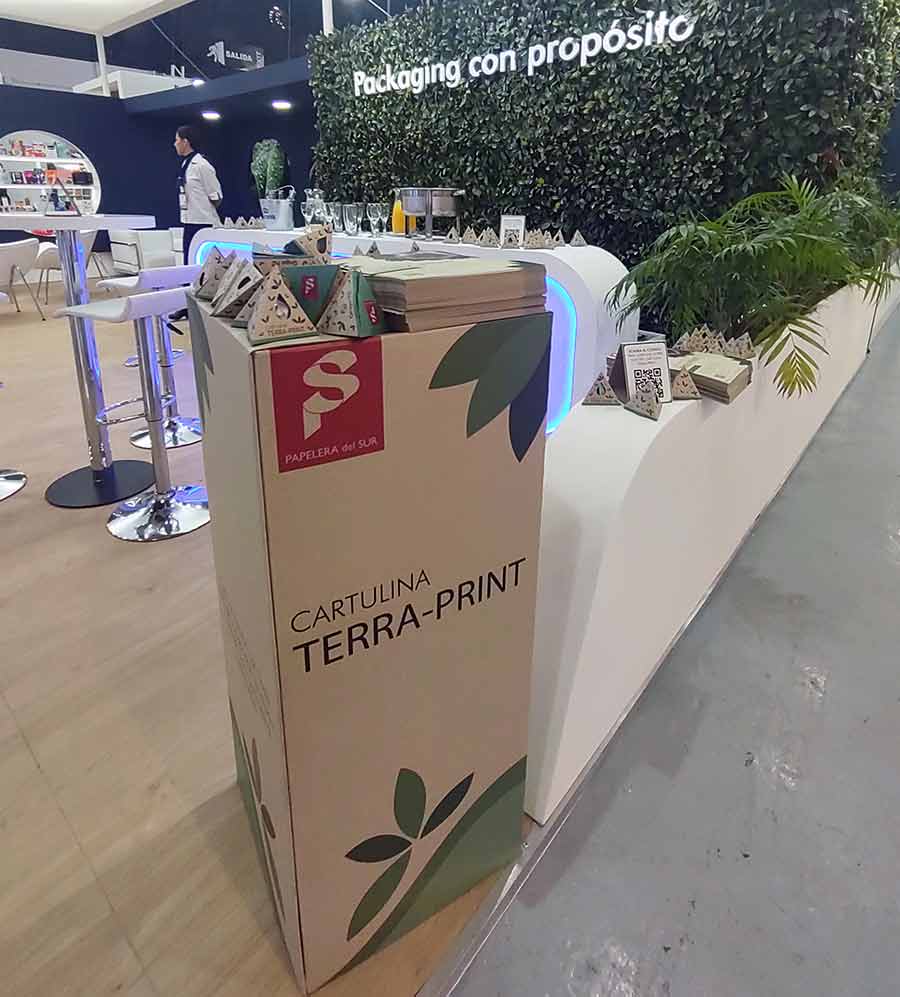 From April 26 to April 29, we participated in  Alimentek Packing Expo, a trade fair hosted by the Instituto Argentino del Envase that brings together the main national and international representatives from the packaging industry.
At HZ Group stand, we exhibited our new Terra-Print paperboard and products of Interpack, Celomat, Farmográfica, Innovapack and Selecta, our Packaging Business Unit.
Packaging with a Purpose
At the event, the communication concept HZ Group intended to convey was Packaging with a Purpose.
We know the role of packaging has evolved. Apart from protecting, containing and carrying a product, packaging has become a brand element, an innate communicator with a crucial role in environmental care. Since we are aware of this role, we have focused on developing new materials to create Packaging with a Purpose: intelligent, functional and sustainable.
Alimentek Packing Expo identification badges made of Terra-Print
The Instituto Argentino del Envase chose our sustainable material to develop the identification badges provided at the fair.
Packing Expo 2022
The event brought together start-ups, large and small companies, suppliers and important personalities from the packaging industry.
HZ Group stood out and our stand gathered a great number of customers, suppliers and new people attracted by the products we exhibited. Moreover, samples of our new natural Terra-Print paperboard were distributed, arousing strong interest and wide acceptance of those who attended the fair.