News > The launch of our new TerraPrint paperboard
The launch of our new TerraPrint paperboard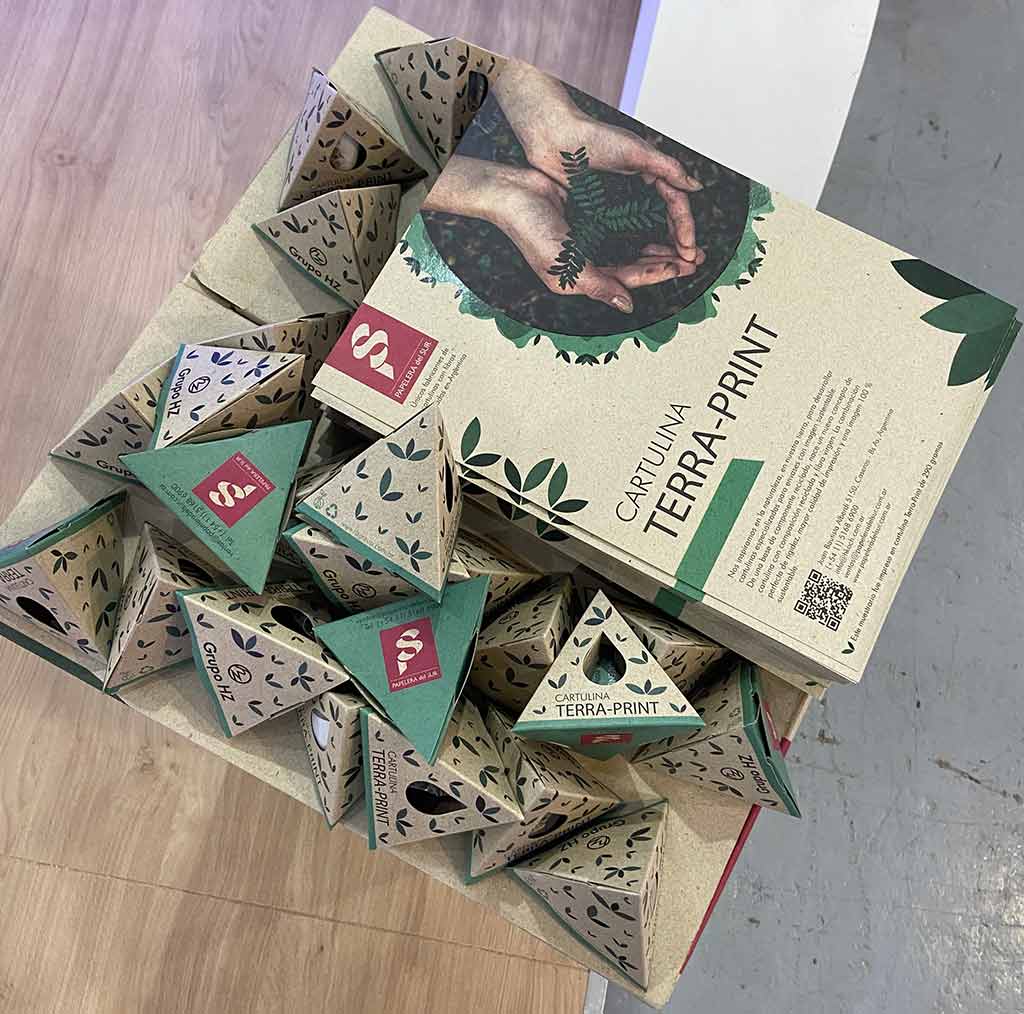 Since 1973, our innovation and creativity have been at the service of a more circular economy, revalorising postconsumer materials we turn into raw materials for paper and paperboard production.
TerraPrint was developed to satisfy a market need in the packaging industry: the need for a sustainable product.  The new natural paperboard is ideal for eco-friendly cartons, as it is recycled, recyclable and biodegradable. Even though packaging is its main market, it is also suitable for the production of bags and POP materials.
Properties
Our new product offers excellent printability on the front side and a better grammage/stiffness relationship, which optimises its use.  TerraPrint is currently available in 290, 320 y 350 gr. but the development of higher and lower grammage is projected.
Eco-friendly
Up to 50% recycled components

Does not contain bleach

Biodegradable

70% fewer chemical additives are used for its production, which highly reduces the product carbon footprint

Its high stiffness results in the use of fewer raw materials
All the virgin fibres we make use of are obtained from forests managed under FSC and PEFC chains of custody, which guarantees responsible management of forests, native communities, the flora and fauna.