News > Estrella del Sur awards
Estrella del Sur awards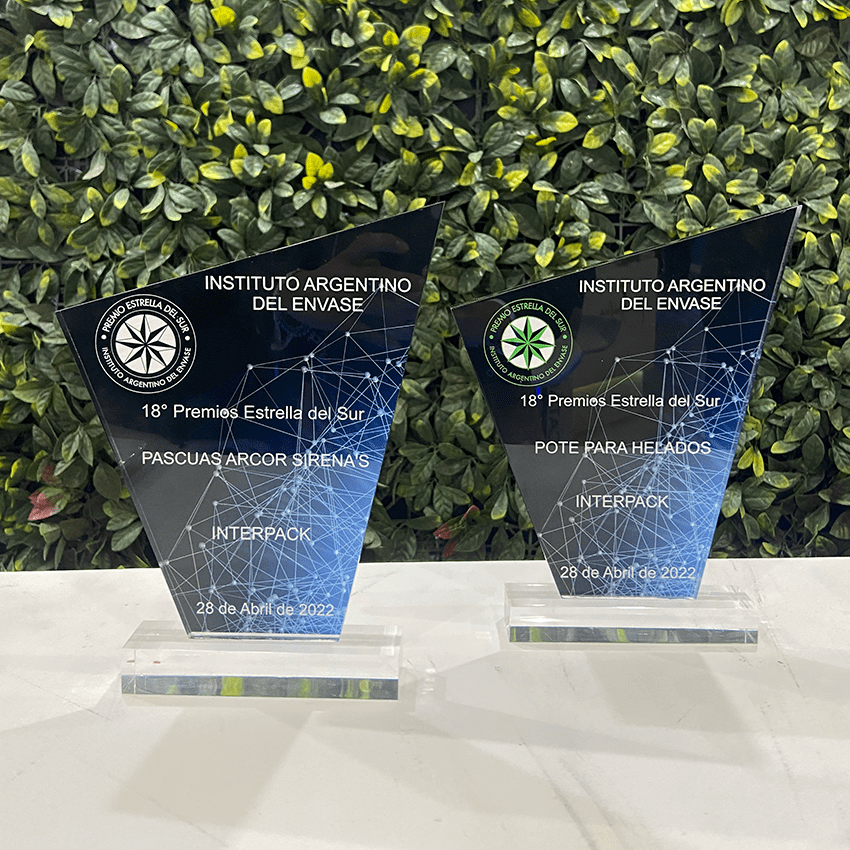 Estrella del Sur awards are given by the Instituto Argentino del Envase and they recognise those developments, investments and new technologies that provide value to the packaging industry and raise living standards.
PASCUA´S SIRENAS

At Alimentek 2022 Packing Expo, Interpack received the Estrella del Sur award for its Sirena Easter packaging, within the category for Promotional Cartons. 
We developed this product in collaborative work with Arcor, using our triplexPACK paperboard, which offers excellent full colour printing properties on both sides. Therefore, the resulting carton added the value of a second use, since it turned into a playful product for children. 
HIDROMET

In addition to the award, Interpack also got a special mention for Hidromet carton, made of duplexPACK, ideal for micro-flute structures.
Conveying the premium quality of a product through its carton was the main objective. The design we came up with was a micro-flute structure suitable to bear the weight of the product. Matt OPP lamination and glossy screen printing were chosen as its